Cosmetic Injectable Training
For Doctors, Nurses and Dentists
This training provides the ideal start in to Anti-Wrinkle Injections, and will give you the knowledge, skills, and confidence you need to launch your career in the aesthetics industry.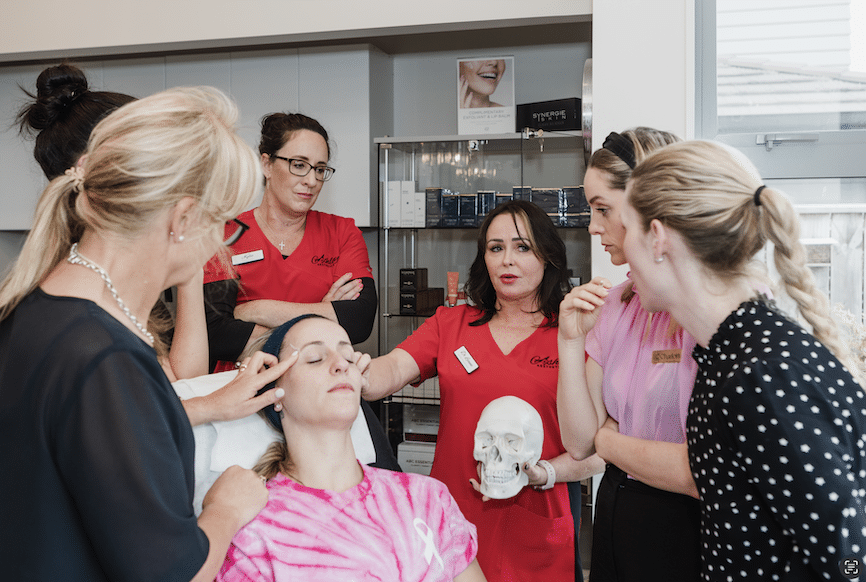 This training is for registered doctors, dentists, and nurses with little to no experience in aesthetic injectables.
The course consists of a full day of practical theory, and a full day of hands-on practice in Anti-Wrinkle Injections.
You will learn all the most popular Anti-Wrinkle treatment areas.
All models required for day 2 will be provided by Ashley Aesthetics, allowing you to treat up to 10 patients.
The training is run by NZSCM Doctor Leanne Ashley (16 years experience) an aesthetics expert in cosmetic injectables.
Kindly sponsored by…
.