Revolutionising skin tightening and contouring in Wellington with Ultratherapy
Stop sagging skin once and for all! Discover the cutting-edge innovation that has arrived in Wellington with Ultraformer III, the first-of-its-kind non-invasive skin tightener machine that is the future of skin tightening as we know it. At Ashley Aesethics, our commitment to offering the latest advancements in aesthetics has led us to invest in this state-of-the-art technology, ensuring our clients receive the most effective and modern treatments available. We are extremely excited to have received Wellington's first ULTRAFORMER III machine, allowing our NZ clients to be the first to experience the transformative power of Ultraformer III at our trusted skin rejuvenation clinic in Churton Park, Wellington.

Understanding the mechanism of the Ultraformer III machine
The innovative Ultraformer III harnesses the power of high intensity Focused Ultrasound (HIFU) to deliver precise energy waves into targeted tissue layers. By doing so, it stimulates tissue contraction, resulting in long-lasting tightening and lifting effects for a more youthful appearance. Ideal for tightening the delicate neck and face skin, which often shows the first signs of skin sagging.
Right from your initial skin tightening procedure, Ultraformer III begins its transformative work, offering gradual yet noticeable improvements that further enhance over time. While minor tenderness in certain areas may occur, rest assured that there is no downtime associated with this non-invasive procedure, allowing you to resume your normal activities immediately, unlike surgical or thread-based alternatives.
Unveiling the numerous benefits of Ultraformer III
Experience the transformative benefits of Ultraformer III and unlock a more youthful, lifted, and contoured version of yourself.
Lift, tighten, and contour various areas of concern on the face, neck, and body.

Utilises High-Intensity Focused Ultrasound (HIFU) to stimulate tissue contraction for a more youthful appearance.

Continuous improvements over time, with gradual enhancement unfolding in the following months.

Non-invasive procedure with minimal discomfort and no downtime.

Customisable treatment tailored to your specific needs.

Suitable for all skin types, ensuring accessibility and effectiveness for diverse individuals.
Before and after photos: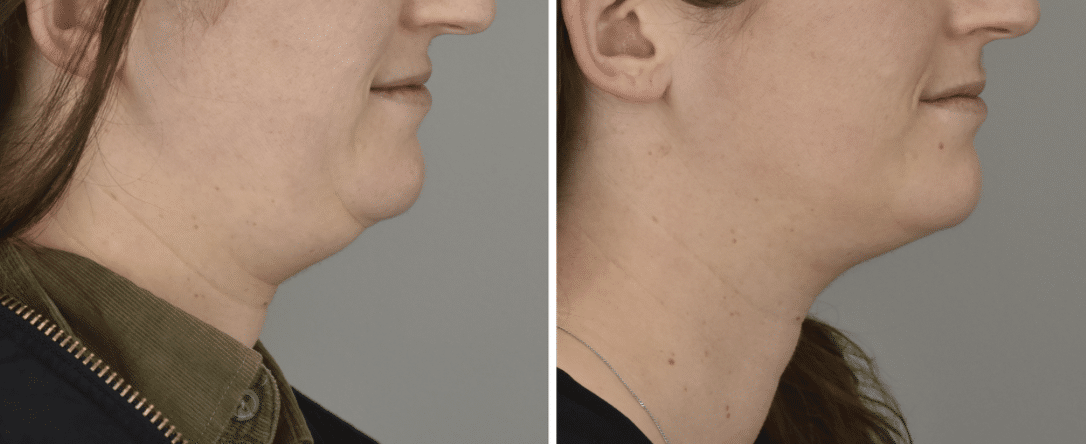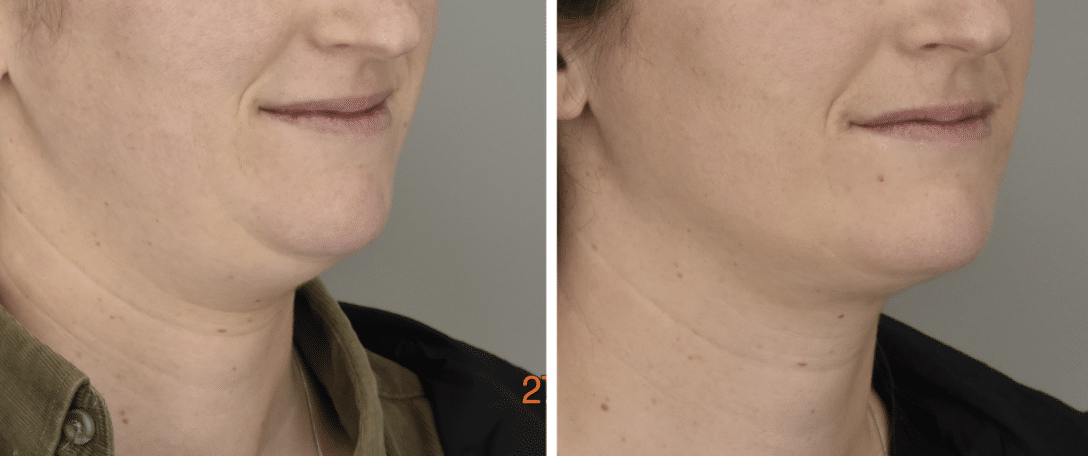 These photos were taken after 1 treatment, 6 weeks apart. The treatment here was the Ultraformer Double-Chin treatment.
"The Ultraformer III is the world's number one ultrasound lifting, tightening and contouring system."
"Return to normal activities after a treatment. No anaesthetics and no needles."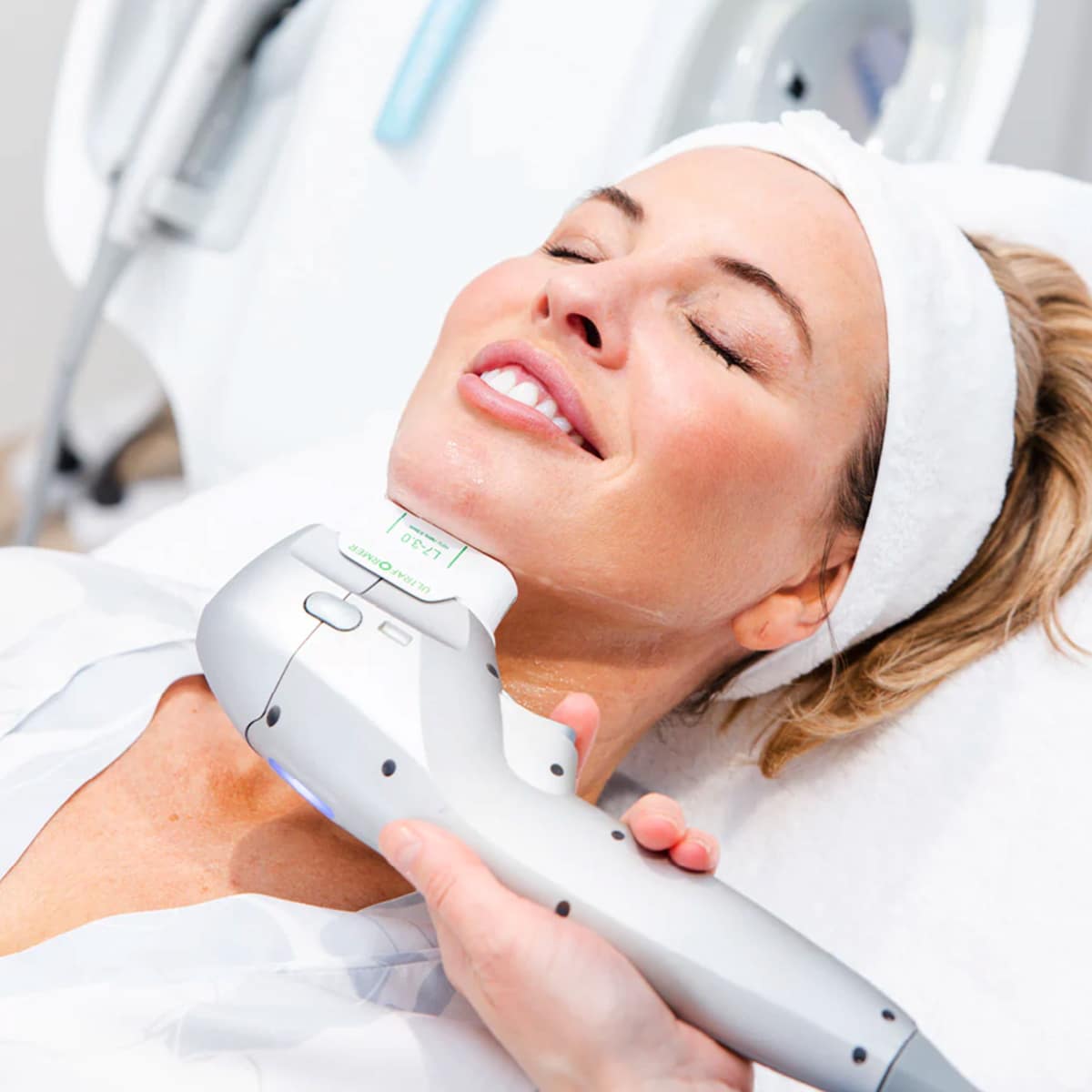 Frequently asked questions:
Pricing for the Ultraformer III treatments
Pricing is subjected to change.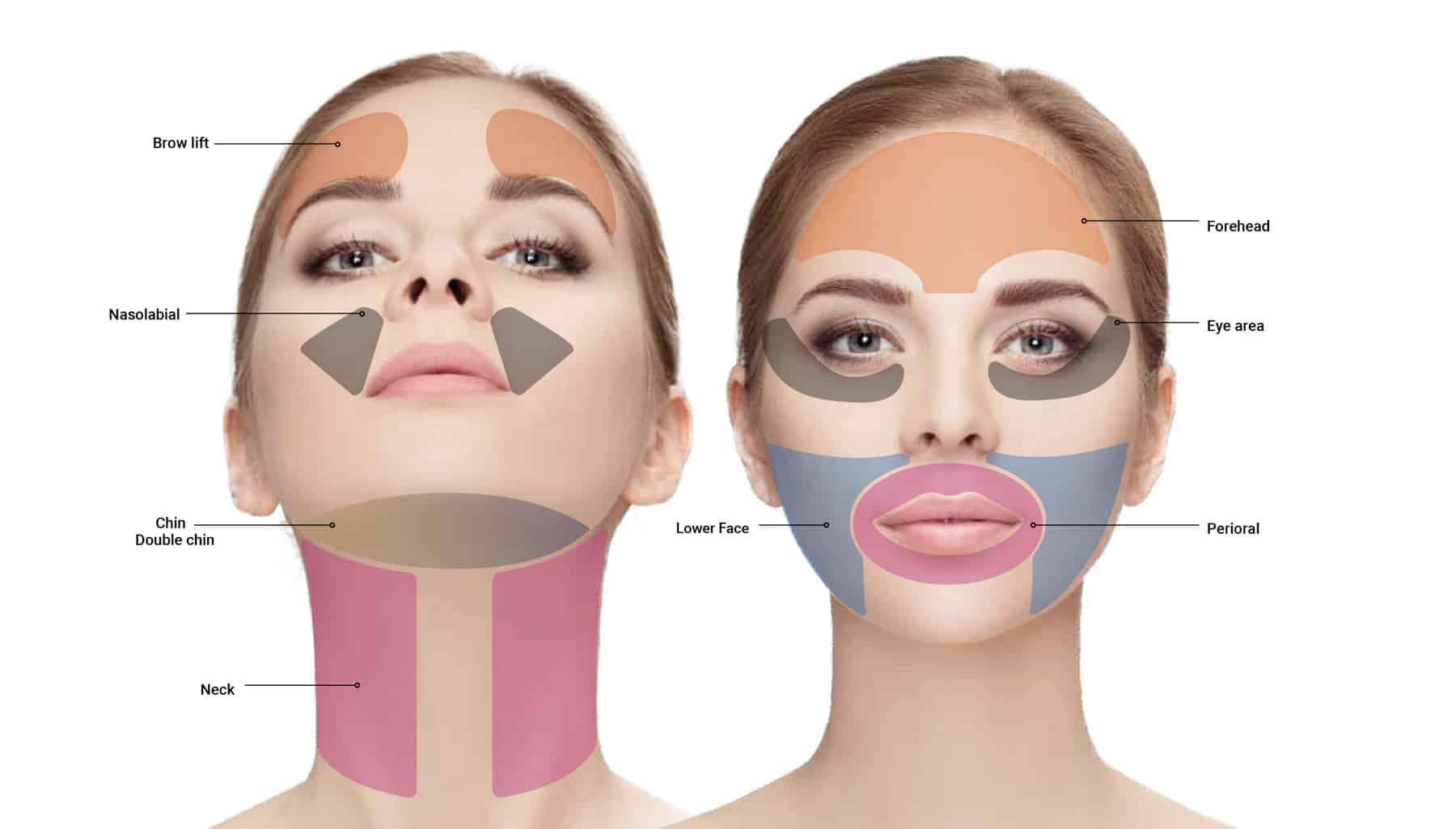 Ultraformer – Body Contouring & Tightening – POA
As everybody is different, we recommend booking in for a 'free 15 minute consult' so we can assess your requirements and quote a price. We will then manually book you in from there.
The price guide below is indicative only. Treatment price depends on severity of laxity in treatment area, number of shots delivered in single treatment and cartridges used.
Treatment
Appointment length
Estimated price
Frequency
Abdomen Tightening
1300-2000+ Shots
45 mins
$1,300 – $2,000+
3+ treatments
Retreat 6-8 weeks
Abdomen Contouring
1500-2000+ Shots
90-120 mins
$1,500 – $2,000+
3+ treatments
Retreat 4 weeks
Flanks Contouring
600-1800+ Shots
30 mins
$600 – $1,800+
3+ treatments
Retreat 4 weeks
Love handles Contouring
600-1800+ Shots
45 mins
$600 – $1,800+
3+ treatments
Retreat 4 weeks
Inner Thigh Contouring
360-1080+ Shots
45 mins
$360 – $1,080+
3+ treatments
Retreat 4 weeks
Outer Thigh Contouring
480-1440+ Shots
30 mins
$480 – $1,440+
3+ treatments
Retreat 4 weeks
Knees

Tightening +

Contouring
400+ Shots
30 mins
$400+
4-6 treatments
Retreat 8+ weeks
*if required
Upper Arms

Tightening +

Contouring
450+ Shots
45 mins
$450+
4-6 treatments
Retreat 8+ weeks
*if required
Axilla

Tightening +

Contouring
640+ Shots
30 mins
$640+
4-6 treatments
Retreat 8+ weeks
*if required