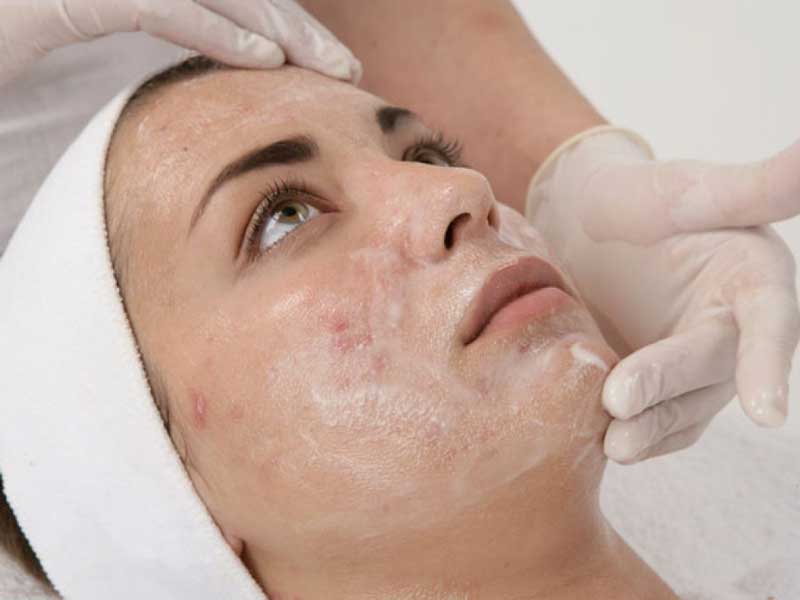 A skin peel is a mild form of exfoliation to remove dead skin cells from the top of the skin. A chemical peel can improve skin tone, help manage pigmentation, improve texture, firm your skin and manage breakouts. It can also hydrate your skin which can reduce the appearance of fine lines.
A 'course of peels' helps to improve the appearance and texture of the skin, reducing signs of ageing and improving the texture and appearance of acne scars and acne-prone skin.
I will normally recommend a series of treatments for optimal results, which may vary due to age, previous sun damage, continued sun exposure, smoking, alcohol intake, diet, water intake, skin thickness and sensitivity.
This treatment is suitable for all skin types. It allows the next layer of fresh new skin cells to shine through.
A chemical peel also creates an increase in the skin's water binding capacity, resulting in more supple, plumper appearance.  Your skin immediately looks fresher, softer and feels smoother – without down time.
Some commonly asked questions are answered below. Click on a question to reveal more information.