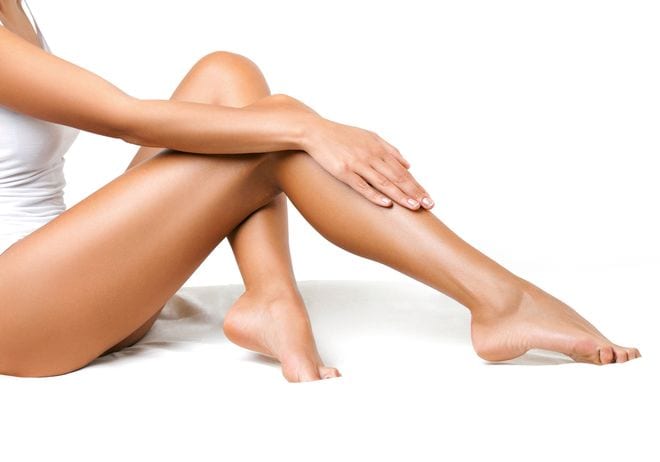 Some commonly asked questions are answered below. Click on a question to reveal more information.
Spider Vein Treatment
The most common vein disorders today are spider veins and varicose veins. Spider vein sufferers will find small clusters of red, blue and purple veins on their legs. They can be very unsightly and leave people feeling self-conscious about their appearance. Sclerotherapy is a procedure designed to permanently remove spider veins, leaving legs looking younger and healthier.
The average Sclerotherapy treatment usually takes between 15 to 45 minutes. During the procedure, a tiny needle is used to inject the sclerosing agent directly into the targeted spider vein. Once this solution reaches the haemoglobin in the blood it will turn the vein white (making it practically invisible) while the body's natural healing processes gradually absorb the vascular material back into the bloodstream. In short, Sclerotherapy removes spider veins by cutting off their blood supply and reabsorbing the faulty vein. With the introduction of milder sclerosing solutions in recent years, this process can work effectively on even the smallest veins and is safer than ever before.
Please note that some clients may need a vein mapping ultrasound scan prior to treatment. This gives a better understanding of the venous system to help assess the appropriateness and effectiveness of the treatment. This will cost between $100-$200 and happens offsite.