PLEASE NOTE: WE ARE NOT TAKING ANY NEW SAXENDA APPOINTMENTS UNTIL FURTHER NOTICE.
Follow up appointments are still available
Saxenda® – An effective new weight management solution
For many people, weight-loss and long-term weight management can be a major challenge. This battle can be made even harder by certain medical problems and therefore it's not just a simple matter of applying 'willpower'. That's where Saxenda can help. Saxenda is a medical weight-loss treatment that can help you to lose weight and to keep it off.
What is Saxenda?
Saxenda (Liraglutide) is an injectable prescription medicine that assists with weight loss. It is used mainly for adults who carry excess weight (BMI ≥30) or who have weight-related medical problems or suffer obesity (BMI ≥27). It can also be suitable for younger people aged 12–17 years who have a body weight above 60kgs (132 lbs).
Saxenda® is designed to be used under medical guidance and in tandem with a reduced calorie diet and increased physical activity.
BMI=Body Mass Index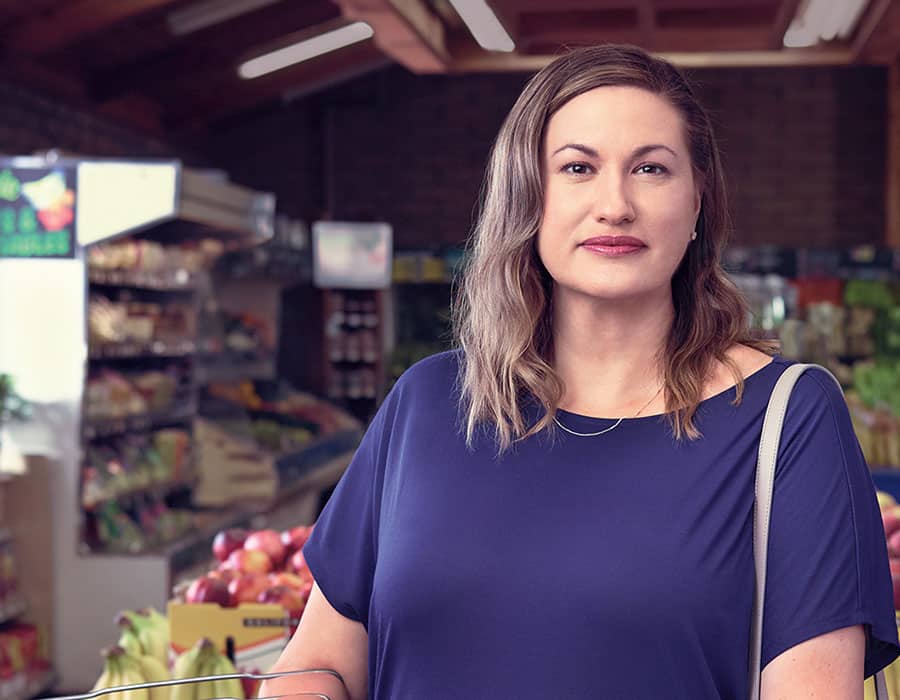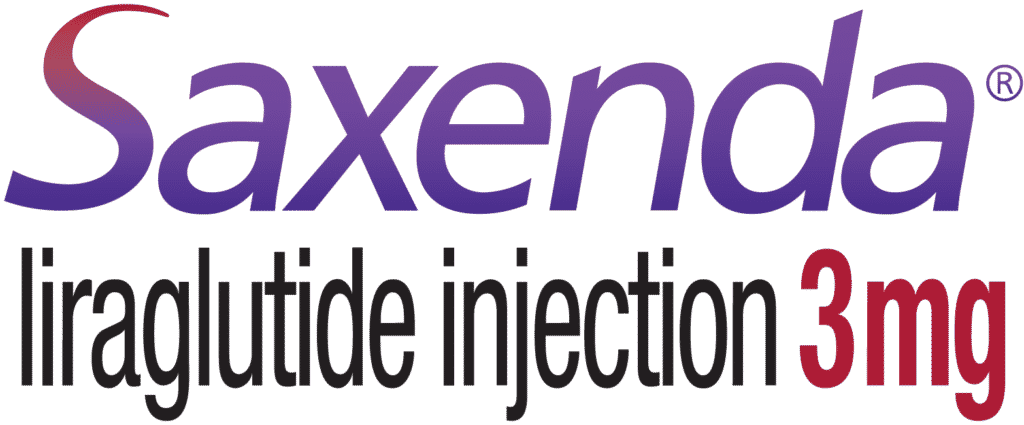 How does Saxenda work?
When you diet, your body produces a natural 'hungry' response which can often lead to dieting failure. Saxenda works by suppressing that appetite response and giving you a feeling of fullness after a smaller food intake. When used alongside an overall weight-loss treatment plan (involving a healthy diet and exercise) it can really boost your weight loss success.
Is Saxenda suitable for me?
This treatment is only available to patients with a BMI of 30+, or who have a BMI of 27+ and are diabetic, prediabetic, have hypertension, obstructive sleep apnoea, abnormal cholesterol. Talk to us if you are unsure about your eligibility.
As with any medication, some caution should be applied:
Saxenda® and Victoza® have the same active ingredient, Liraglutide, and should not be used together or with other GLP-1 receptor agonist medicines.
It is not known if Saxenda is safe and effective when taken with other prescriptions, over-the-counter medicines, or herbal weight- loss products.
It is not known if Saxenda is safe and effective in children under 12 or those aged 12 to 17 years with type 2 diabetes.
How do I take Saxenda?
Saxenda is a once-daily injectable medicine that comes in a pre-filled 'dial-a-dose' pen. The pen has a small needle which injects the medication just under the skin when you depress the end. As you'll see in the graphic, the dose starts quite small and is gradually increased to 3mg per day.
Once you receive a little guidance from our team on how and where to inject, you can simply self-inject your medicine each day at a convenient time, with or without food.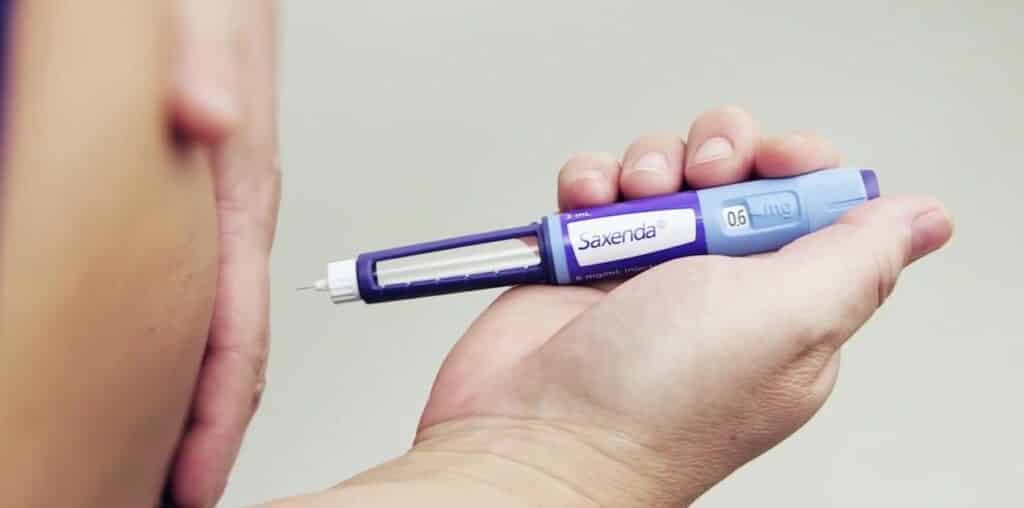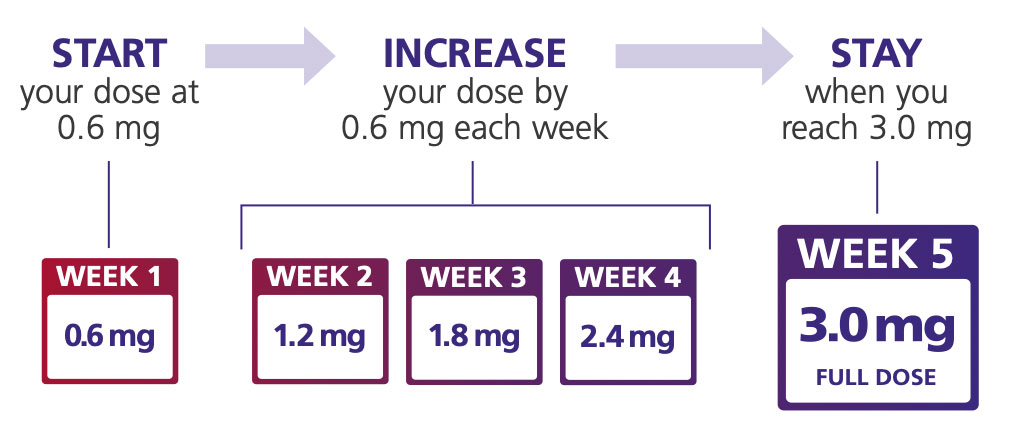 What is the process for starting Saxenda treatment?
If you believe you are a suitable candidate, the first step is to make an appointment with Ashley Aesthetics'. During your initial 1-hour consult, we will ask a great many questions so that we can take a holistic view of your overall health. 
If Saxenda is suitable for you, we will prepare a tailored approach for your diet and exercise. You will take away your Saxenda kit with injecting pens, further supporting information, and a couple of doses of Saxenda to start you off.
Here's how the treatment programme is run:
There is an initial 1-hour consult which is $400, and then the Saxenda pens are $120 each. i.e. 3 pens would be an extra $360.
After 1 month: a 30-minute follow-up consult for $200, to see how you are going, ensure you are on track, and answer any further questions you may have. Plus you can collect your next lot of pens ($120 each).
When you are out of pens, come back for a 'no-charge' weight check-in, plus further pens can be collected if required ($120 each).
Alternatively for the medicine pens, we can write out a 3-repeat script for you to take to your local pharmacy. Prices will differ between pharmacies but last check for a 5-pack from Bargain Chemist and Chemist Warehouse was $480. This works out at $95 per pen.